TIG: The right speaker on my headphones goes out now and then.  When it does I make an annoyed growl, that I recognize as Boris Karloff's Frankenstein's Monster.  The old Universal movies are something I remember watching frequently and with great relish with my mother as a child.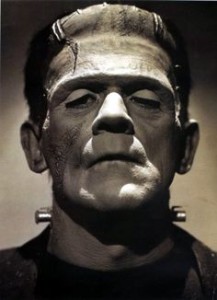 Which made me think, again, of Boris Karloff singing, "You're a Mean one…Mr. Grinch…"  Which I have to say is my favorite Christmas song.  That song, that feeling of the cartoon being on, makes me think of being in a warm house off from school, and contentedly watching it on my living room floor with my brother.  And it's still charming as hell, no matter how Jim Carey tries to ruin it.
There's something to be said for the evil side of Santa Claus.  There's Krampus in Austria, for instance (though this is common enough.  My brother and I liked Santa doing the mean stuff, and every Christmas our mom would read us an Ogden Nash poem, "
The Boy Who Laughed at Santa Claus
."  The Grinch, really, is the more widely known counter to Santa.  And it's fucking great.
My least favorite song, even though a lot of the religious ones are hard to take, may be All I Want for Christmas is my Two Front Teeth.  It's such a fucking novelty song.  After the first time that line is sung, the song can be over.  But it goes on.  And on.  And on.  And on.
Though I chose a cartoon and (an non-typical choice of a memory of me as a child) as my best choice, All I Want for Christmas is everything wrong kids.  From the forced cute-sentimentality, the body horror, the twee marching around and singing junk…It's horrible.
V-Day: 
I'll give you four favorites!!
1. My most favorite is River by Joni Mitchell. It was my dad's favorite Christmas song. It's a sad song and makes me sentimental.
2. Another favorite is Dance of the Sugar Plum Fairy. I love The Nutcracker ballet and all of the music. The song in particular is also quite… haunting.
3. When I was a kid my favorite was Jingle Bell Rock, especially the lyric "Giddy-up jingle horse, pick up your feet".
4. Finally, a recent addition to my favorites is White Wine In The Sun by Tim Minchin. It's amazing.
Lee-Way: 
I will always love White Christmas sung by Bing Crosby which reminds me of watching the old classics with my parents.
I'll Be Home for Christmas because I often felt like the wayward orphan and reminds me I have a home out there, and also because I can sing it.
The Christmas Song sung by Nat King Cole which is so classic to me and another of my favorites to sing.
Let It Snow because I love snowy Christmases which I often grew up seeing.
Least favorite for me also has to be All I Want for Christmas is My Two Front Teeth. So annoying!! Also Do They Know It's Christmas. Something annoyingly "We Are the World"-ish, but in a bad way.
TIG: At least those mother fuckers were trying to do something positive.  Whoever wrote Two Front Teeth was, quite literally, a minion of hell that wants us all to suffer.  Seriously.  You were so close to being right…Then you had to go with a bad song that meant well instead of a terrible song that meant ill.
DP: 
I like Silent Night.
I have memories of Quinn and I waiting to sing the christmas pageant songs, hanging out with our Sam Case elementary music class in the bowels of the Nazerene Church, playing War with a deck of cards.
Silent night was the only song I enjoyed, really.  Something haunting about it, but simultaneously uplifting.  Plus it honors our Lord and Savior.
Juke: Dunt dunt-da-dunt! Dunt dunt-da-dunt! Dunt dunt-da-dunt!
That's the best one. No lyrics, just a bad ass tune.
TIG: Animal rules.
Catch Valve: My favorite is O Holy Night. There are some versions that can bring me to tears.
My least favorite is Simply Having a Wonderful Christmas Time. Paul is nothing without John.
Also anything that Josh Grobin does pisses me off too.
DP: Another contender:
Juke: 
I love that retro Blazer jacket. With the gold chains…BOSS.
Oh, and AC/DC's "Mistress for Christmas" is horribly good. With great lyrics such as: "I can hear you coming down my snow stick" and "I wanna ride on your reindeer honey"
DP: You put up the wrong version of O Holy Night.  Buy American:
Juke: V-Day and I just watched Home Alone last night. Though sans the 40s of Old E, right DP? Good times.
Bidi: I love the Three ships Sailing in song
and the Waitresses "Christmas Wrapping", and  Rufus Wainwright's Spotlight on Christmas. I'm a fan of most songs, but anything sung by a pop star for their Christmas album is bullshit.
TIG: You know, I was once almost tackled by Mariah Carey's bodyguard.  Funny story, so…
Process: We've all heard this story.  You can skip it.
I'm with Chris.  O Holy Night can make me misty eyed and/or goosebumps.  Hands down the best for me.
Baby it's cold outside is one of my least favorite.  The male part gives off creepy/rapey vibes.
V-Day: We were just at the store, and "Baby it's Cold Outside" was on. I looked at Juke, and said "This is Process's least favorite Christmas song!" and Juke claims he has never heard this song before!!! You guys WTF!!!?
Process has a good call on it being rapey.
Lee-Way: It's total rapey!! "Say, what's in this drink?"… !!!
DP: Oh no…
V-Day: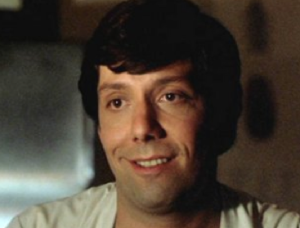 DP: Girls!
I'm adopted…
TIG: Seriously, Two Front Teeth is like getting kicked in the two front balls.