Merlin Lake Day
7.17.2016
Lake Merwin, Washington
45.962598, -122.544166 (approx)
Team: KK, CK, AK, VK, JK, SL, ML, AL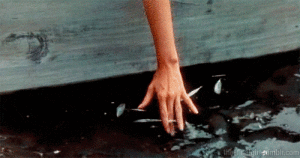 KK is the red haired girl, CK is Laverne, the girl who gets molested by Randy while she's asleep.
CK & JK venture out early in search of provisions, VK & KK were thankful.
Team traveled to Merlin Lake, saw horse butts and pigs on the way,  "It'll burn off"
L L L Lightbody Link Up successful!
Best lake fire ever, started by road flare
AK's first lake swim!
Guest appearance by Roscoe the dog, whose best friend was JK, "
He's my piddle paddle buddy.
"
AL dazzled the team with his rock-in-cup skills
KK & CK stung by Dagoth's lesser minion stinging nettles
VK skipped her first rock!
AK, AL, SL, VK & KK tasted rocks. They were good!
JK, CK, & SL were very European in the lake
Bald Eagles flying overhead
VK tries to scare SL but he saw her the whole time swimming slowly towards him
Team loved CK's new hatchet
ML introduced AK to "Going on a Bumpy Ride" and it was a smashing hit!
ML also sang a beautiful rendition of "Somewhere Over the Rainbow"
Very impressive team rock throwing performance "GIT!" finale
Team successfully avoided the lake ooze monster
---
Image from The Falls Society Archive